Research,
Information
and
Communications
Council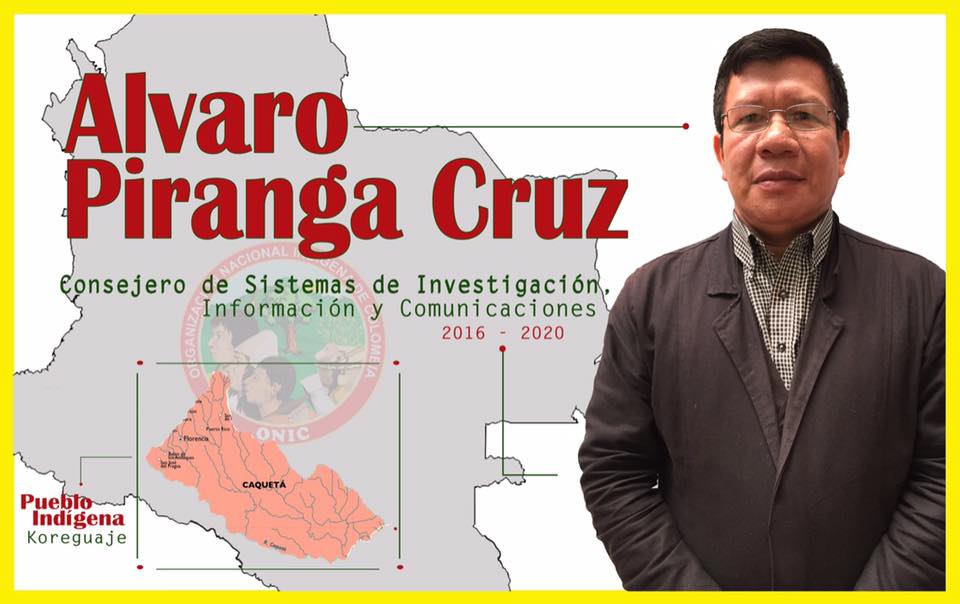 Councilor: Álvaro Piranga Cruz
From the Koreguaje community - (Caquetá).
Visit Alvaro Piranga Cruz's profile:
https://www.youtube.com/watch?v=UqKNxYTUsMI
Corporate mail:
This email address is being protected from spambots. You need JavaScript enabled to view it.
This council works for the memory of the indigenous peoples and the visibility of the real situation that Colombian indigenous communities live. Also, from this council strategies are given in order to promote and to reinforce the identity of indigenous peoples, its world view and history.